One of the things, we tend to be most grateful for… is our relationships. More and more of us are enjoying relationships that are healthy and thriving. This is occurring because we are becoming more present with our Essence… and understanding our deepest motivations. Others uniquely perceive, think, feel and behave differently. Understanding our core drives helps us communicate clearly, be understood and understand each other. We are learning to express from love, to convey deeper truths and self soothe. We are attuning to our True Self, sharing and being our brightest Light.
New Choices, an inspired movement and improvisation class is one example of a unique and fun customized class to support you in learning about our deeper patterns and how to discover deeper Truths in relationships, with the Enneagram being one source of inspiration.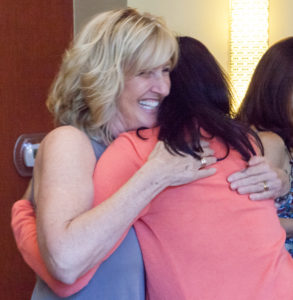 This class helped lay a foundation for a presentation of "Enneagram Improvisation" at the International Enneagram Global Conference in 2017.
Customized courses can support you in feeling Joy from trying out other ways of being in the world while others "have your back"! Feel uplifted, energized and renewed from learning and recognizing a variety of people patterns. Make new associations and aha's sparking fresh new Light filled choices enlivening all of your relationships.